Suit Manufacturing in Europe
Like them or hate them, every gentleman will need a suit in his lifetime. The production of a suit takes 200 operations from start to finish, around the same amount also used for the manufacturing of a pair of shoes. In tailor's shops, they are still made using handicrafts.
When it comes to suits, they really do come in all shapes and sizes, and fabrics too.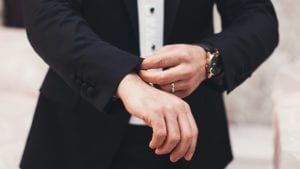 Tailors and manufacturers try to use a range of materials for the production of suits, sometimes very expensive ones in order to have a great result like wool, mohair, cashmere, vicuña, cashmere wool, alpaca wool, even lotus flower.
As the British businessman Peter Johnson said once: "There are so many ways you can approach wearing a suit. The styling options are endless".
European brands have left their footprint and franchise worldwide regarding the production of suits because of the high quality and fine fabrics. What many don´t know is, Albania contributes a lot in manufacturing in this industry leaving its mark as well.
Some of the most famous European suit manufacturing brands
Topman – From British high street phenomenon to worldwide dominator, Topman has come a long way since its inception in 1978 with over 250 stores in the UK and a further 154 stores internationally across 31 countries. It's affordable and cool – the perfect brand for men who are getting started with their suit game.
Hugo Boss – German-born and made, Hugo Boss has become a top men's luxury brand without the hefty price tag. Their suits and tuxedos are the go-to brand for men all over the world. Expect a top quality product, just like a Porsche.
Burberry – Anglophiles, rejoice. Burberry offers British heritage tailoring to the modern gent with an old-soul taste. It takes inspiration from classic fabrics, trims, and techniques while presenting suits in newer shapes and updated materials.
Tom Ford – Tom Ford does tuxedos better than most. So, if you've got a black tie event or want to charm in a dinner jacket, formal dressing is at its finest with Tom. Tux's (and regular suits too) are designed in a contemporary slim cut from subtle sheen mohair and wool, with dinner jackets decked in shawl lapels trimmed with satin for pure elegance. Very chic.
Loro Piana – For the Italian brand Loro Piana, it is all about the fabric material. Ever since its foundation in 1924, this privately-owned brand has weaved the best cashmere known to man and is yet the world's biggest and largest producer of the most delicate stuff today.
Suitsupply – The official supplier for the Dutch Olympic Team, founded in 2000 by Fokke de Jong, was named by GQ magazine among the best new menswear stores in 2011. The brand is known also for its controversial ad campaigns.
Suit Manufacturing in Italy
The Italian textile industry has occupied a position of supremacy all over the world since the late Middle Ages and the range of Italian fabrics is still today the point of reference for men who expect more from their formal clothing, especially suits.
The most established Italian suit manufacturers and tailors have built an excellent reputation over time, based mainly on the elegance and value of their fabrics.
The main reason why the world still adores 'Made in Italy' suits is that the various textile brands have given great value to sensory characteristics such as design, lightness, consistency, fiber quality and a series of sophisticated and innovative production processes.
There is no doubt that Italians know good design and have an eye for quality, and for this reason, Italy is still among the world leaders for the creation of exclusive, beautiful and valuable suits.
Interesting to know is, that Albania does a lot of white-label suit manufacturing for European brands, including some of the most famous Italian ones.
The suit manufacturing in Albania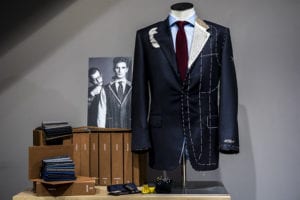 The suit manufacturing in Albania is part of the well-developed textile industry that Albania has had in the last two decades along with the footwear production. Suit manufacturing exports make up 4.2 percent of the total exports that Albania does. Famous examples of international European brands include Zara (Spain) and Harmont & Blaine (Italy) who work with Albanian manufacturers for the production of their suits, like the privately-owned 'Kler' manufacturer.
'Kler' does all the cutting and finishing of their garments in its factory, and sends the finished suits back to the respective countries in Europe. The low cost of labor, the new and modern cutting machinery used and the geographical closeness with western Europe are some of the main reasons why Albania is seen as an important country in Europe to manufacture suits for the mainland.
If you're looking for a list of suit manufacturer in Albania, have a request or further questions, please use the contact form below.