"All he needed was a wheel in his hand and four on the road."
Jack Kerouac, On the Road
If you want to explore Albania at your own pace you could either walk or rent a car. No matter if you are travelling for work or for leisure, transport by road is the best and easiest way to get around. Albania has only one civil operating airport, no maritime transportation between the largest coastal cities like Durres, Vlora, and Saranda. On the other hand, the railway is… let's say it was once upon a time. Urban transport is another option if you are traveling on a budget.
Depending on your trip goals, a combination of interurban transport and car rental can be another option. If you need a personal car for longer trips such as tours throughout the country, for exploring local culture and history, there are endless options for car rentals.
Reasons why a road trip is the best way to see Albania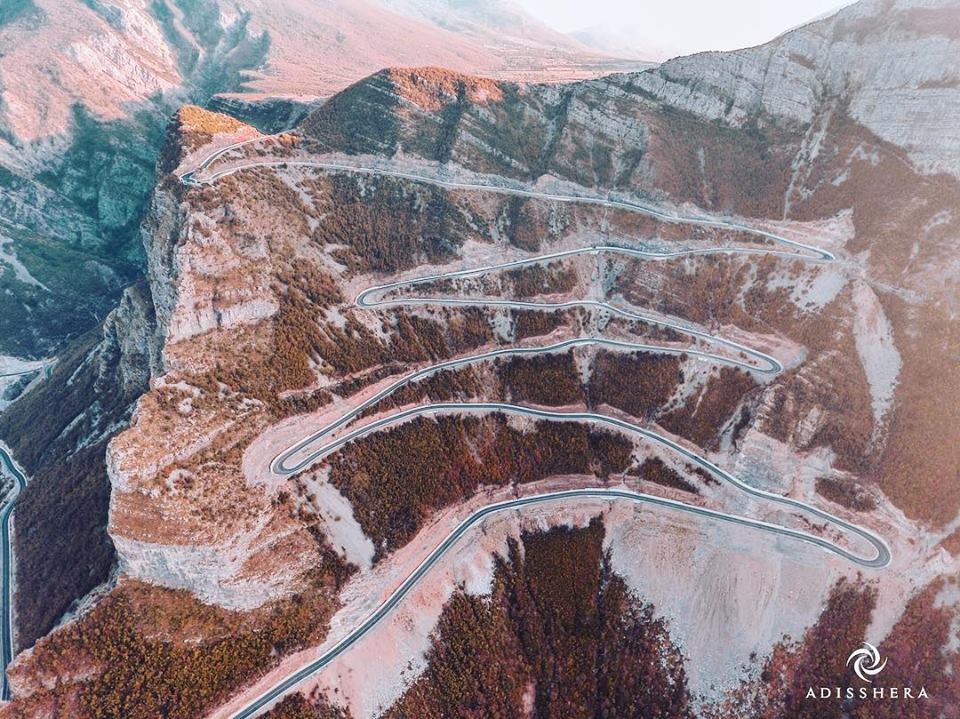 Leqet e Hotit by Adis Shera
Albania has a good road network. Major investments were made in this sector during the last decades both in highways and rural roads. Major donators such as the European Union, the German and Swiss governments, and others are supporting infrastructural projects in disadvantaged and rural areas. Their goal is to support socio-economic development and also to increase their tourism potential. The Albanian landscape prevails in Albania and it is attracting more and more visitors over the years. Here are the reasons why the road is the best way to explore Albania.
Beautiful landscapes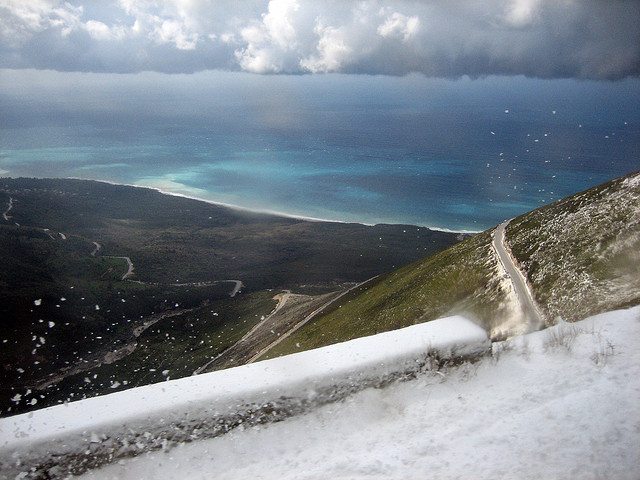 Albania's landscapes are breathtaking. In order to enjoy each of them, take photos, or just sit and do nothing you need a personal car. Buses and vans do not stop in such sites as they hurry to reach their destinations. Even a taxi driver can easily get bored. On the other hand, there is no intercity transport to specific areas like Rodoni Cape or Thethi. It would be a pity not to explore them.
Parking is free
With the exception of capital city Tirana where car drivers struggle to find a free parking spot, parking is free almost everywhere.
Do not worry about car thieves
There are numerous stereotypes about Albania that make people think twice if they are going to visit Albania. They often ask if this is a safe country to travel. Albanians are friendly and hospitable people and this is what most travel writers say. On the other hand, there's no need to worry about car thieves. First-time visitors get impressed by the cars they see in the streets. A considerable part of the population drives new and expensive cars and some also dive Ferrari, Lamborghini, Aston Martin, and many other luxury cars.
Therefore, no thieve would bother to steal the side mirrors of your rented car.
Traffic is not a problem
Let's highlight this again. With the exception of Tirana, and maybe Vlora during the peak season traffic is not a problem. Even on the busiest day, traffic may slow down, but it keeps moving.
Where to go?
Find here the best road trips in Albania.
Where to rent a car?
This is possible almost in any large city like Tirana, Elbasan, Vlora, Shkodra, Saranda, etc.
There are various options available, from cheap to luxury cars.
Albarent
Peparent
Albania Airport Rent a Car
iRent
Brilant Rental Cars in Saranda
Makina me Qera Speed