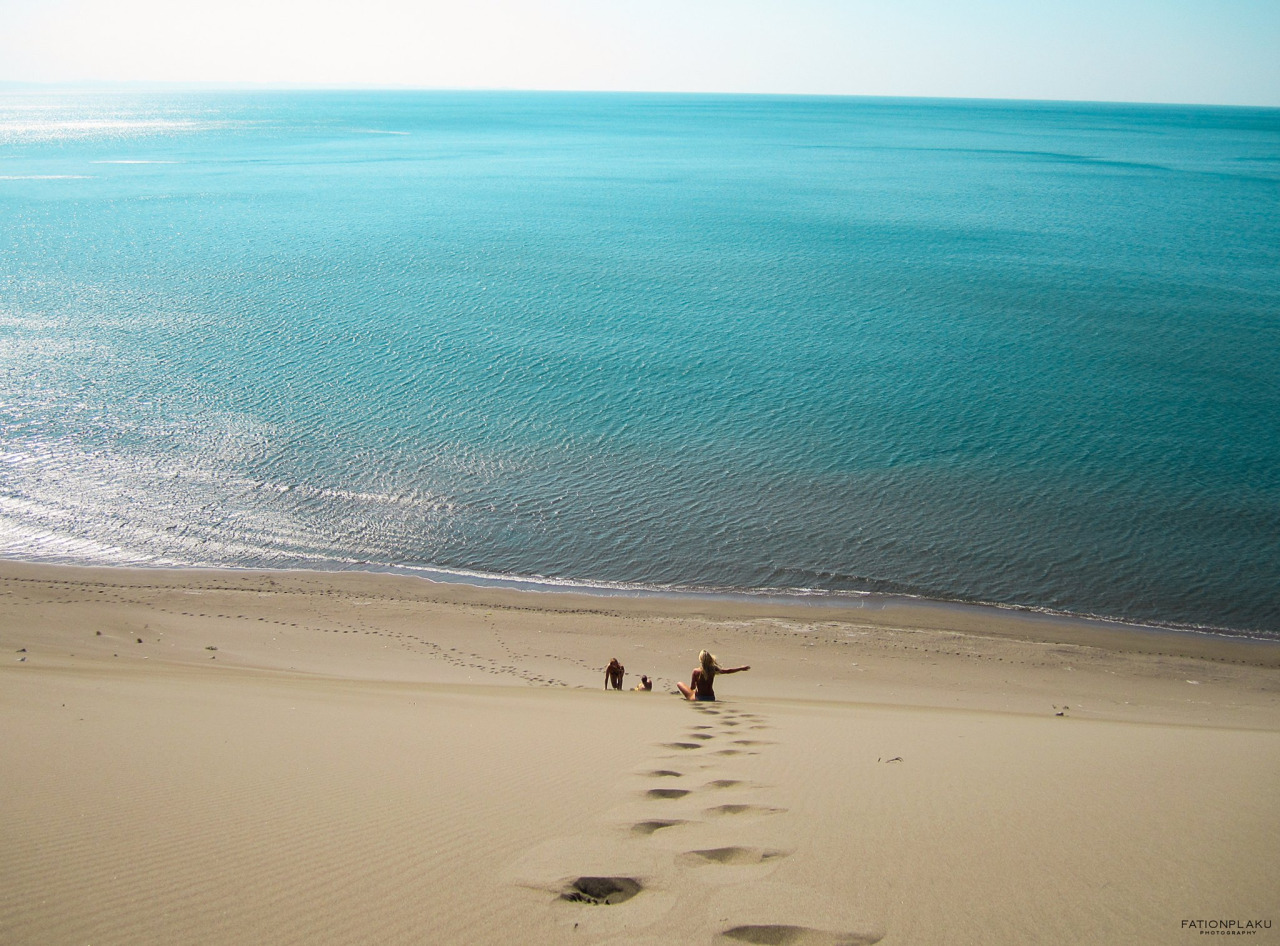 The District of Lezhë is one of the thirty-six districts of Albania, part of Lezhë County. It has a population of 77,184 (2010 estimate), and an area of 479 km². It is in the north-west of the country, and its capital is Lezhë.
Lezhë is located in north Albania and is a region with thousands of years of history. In Lezhë the League of Lezhë was created under the order of Gjergj Kastrioti Skanderbeg.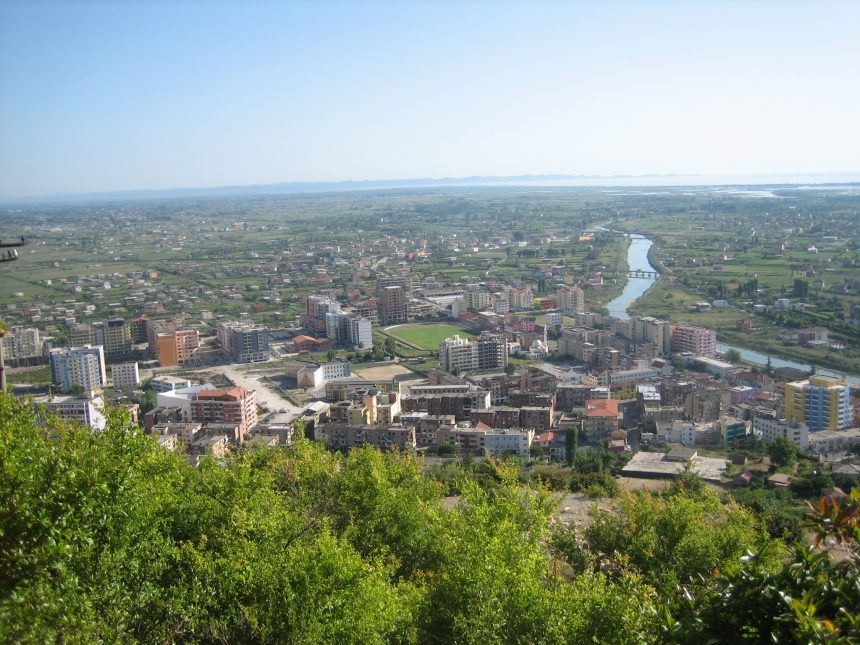 Photo credits: Wikimedia / Belgian man
Many famous people are from Lezhe such as Frang Bardhi and Gjergj Fishta. Lezha due to its geographical location, civil culture, hospitality of its inhabitants is recognized as the most peaceful city in the country. Traditionally, people of Lezha go at each other's families and talk about their grievances. Are generous and loyal to their kin and people that that surround them. Of course our mothers are dearer and more sensitive to any phenomenon that occurs around us. Although interested in details about the problems of neighbors, of course this is a major value. They get worried and regret even for somebody they don't not know when they need help. They open their house for their neighbour in cases or ceremonies of joy and grief. They offer coffee, drinks or meal to visiting friends. In no case they allow to pay in the bars their friend.
As the world wakes up to the amazing tourist appeal of Shengjin, one of the places most blessed by Mother Nature on earth, the influx of tourists to this paradise on earth has grown exponentially over the years.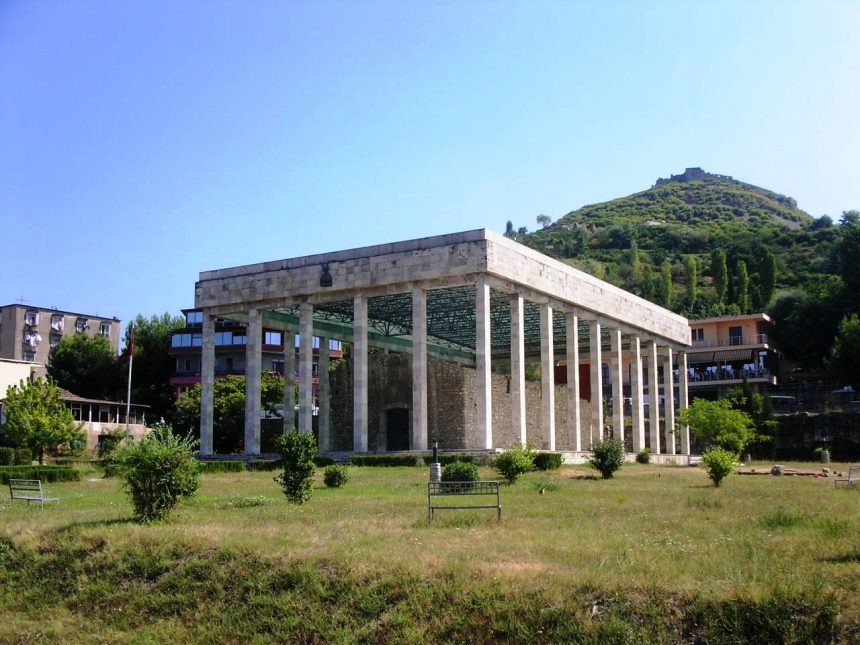 Photo credits: Wikimedia / Planeti
Thankfully, though, Shengjin still remain unsaturated and retain it magical aura. Shengjin has it all- tall, snow-tipped mountains, green and dense forests, white sandy beach that welcome the crystal clear water of the seas.
Tourist attractions and activities in Shengjin
The irresistible landscape is enriched by rustic-looking luxury villas and ruins from a bygone era. The ruins, which are an integral part of the rich history of Shengjin, demonstrate the influence of Albanian and are a major tourist attraction.
Shengjin is home to many world-class beach resorts offering an array of water sports as well as mountain resorts that offer tourists options to enjoy winter sports like skiing.
Of course, visitors to Shengjin must enjoy the pleasure of watching its local artisans produce exquisite handicrafts, pottery and ceramic ware. Simply visit some of the local workshops producing these and you will be blown away by the amazing deals you will get.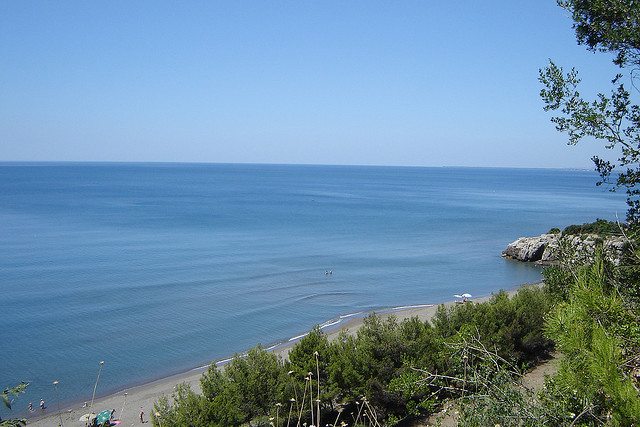 Shengjin beach
Photo credits: Flickr / Die Eiche
Enjoy the magnificent Shengjin cuisine with the increasingly-popular Albanian wine at any of the wonderful restaurants and local pizzerias. The unique taste of Shengjin food- a result of the influence of several cuisines- will certainly give you a new perspective to Mediterranean food.
There's much more to Shengjin than is gorgeous beach. Shengjin is a relatively unspoilt tourist haven, which offers a glorious time for every type of tourist.
History and archaeology, beach, water sports, mountain sports, shopping for handicrafts and local artifacts- Shengjin unravels itself as a place that is made for travel and tourism.
Northern Albania needs to be experienced to be fully understood. With direct flights from several European cities, this experience of a lifetime is just a short hop away!

Shengjin, Lezha
Photo credits: Flickr / Omer ozd
Lezha is also known for the beautiful and unique souvenirs made by locals, which are another attraction for tourists, especially non Albanian tourists.
 Laç or Laçi is a city in northwestern Albania. It is the administrative center of the Kurbin District, which is part of Lezhë County. The official population is 23,400.
Some of the attractive touristic places of this city are the Cave of Saint Blaise  and "Kisha e Laçit" (The Laçi church). The cave of Saint Blaise is a small cave in Laç. It is thought to have been the place where Saint Blaise lived, and is a major pilgrimage center. The cave is close the Saint Anthony Church, dedicated to Saint Anthony of Padua and built in 1556. According to Elsie, Saint Blaise is not to be confused with Saint Blaise of Armenia, but it is a local person, who was tortured in Durrës and died in Ragusa. Known as "Kisha e Laçit" or "Kisha e Shna Ndout" in Albanian, this church is dedicated to St Anthony of Padua.
The District of Mirditë is one of the thirty-six districts of Albania, part of Lezhë County. It has a population of 26,668 (2010 estimate), and an area of 867 km². It is in the north of the country, and its capital is Rrëshen. The district consists of the following municipalities:
Fan
Kaçinar
Kthellë
Orosh
Rrëshen
Rubik
Selitë
Mirdita took its name from the widely used Albanian greeting, Good day. The people from the region of Mirdita, were known to have been pioneers of the Catholic resistance against the ruling Muslim Ottomans. During the 15th century, the Mirditas were under the leadership of George Kastrioti – Skenderbeg himself. The Mirditas are said to be the direct brothers of the Dukagjini tribe, meaning both regions were directed by one ancestor. The Mirditas were successful in uniting with Kurbin, Lezhë, Dukagjin, Pukë, Shkodër, and Malësia areas in order to preserve their culture, religion, and obtain autonomy from the Ottoman Empire.
Rrëshen city
Photo credits: Wikimedia / dodoni
Regardless to prior successes and legacy, the Mirdita Republic was an overall failure. Yugoslavia backed Gjon Marka Gjoni based on its interest of having another separatist region within Albania, weakening the newly created Albanian state and sharpening the religious antagonism. Marka Gjoni led his Roman Catholic Mirditë tribesmen in a rebellion against the Albanian regency and parliament established after the World War I. He proclaimed in Rrëshen the founding of an independent "Republic of Mirdita". Marka Gjoni was the only president of the republic. As the republic violated the sovereignty of the Albanian state, Albanian government troops fought and eventually extinguished the republic. The minor level Government was run over by the Albanian government, though no real persecution fell on the main leaders. Marka Gjoni would reside as a bayraktar until the communist pressure would force him to flee in Italy.
The former territories of Mirdita Republic were shrunk in size and population by less than half, known today as Mirdita Region. Mirditë District would be created later. Other neighboring districts take stake to the annexed parts of "Old Mirdita".
Travel Blog articles