The Albanian diaspora consists of the early Albanian communities all over the world, every person that was born in Albania and lives abroad, every individual of Albanian origin that was born in another country but has linguistic and cultural links with Albania.
The Albanian diaspora has a key role in the development of social, economic, and political issues in Albania. It can contribute to sectors such as investments and economic development, innovation and skills, education, youth engagement, culture, tourism, etc.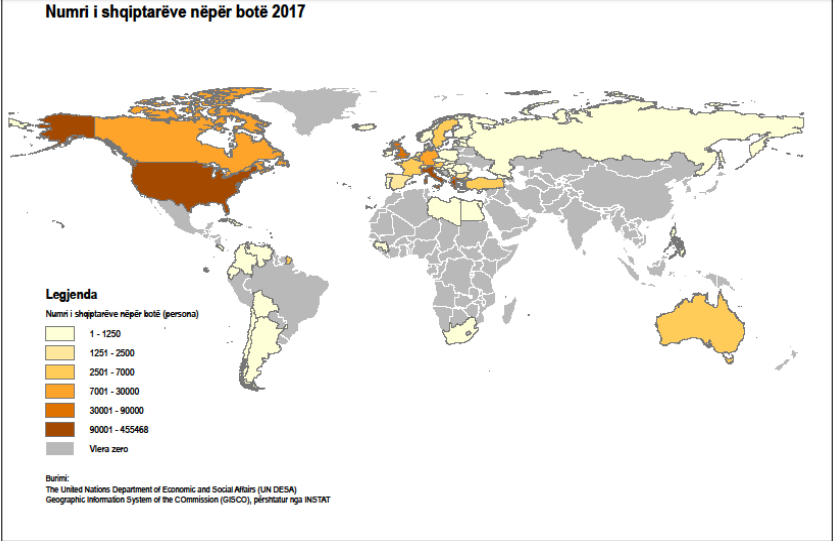 Albanians in the World in 2017, credit INSTAT 
The Albanian Diaspora begins with the large-scale migration of Albanians away from Albania and the Albanian lands since the 13th century or earlier. These groups are known as Arberesh in Italy and Arvanitas in Greece (to not be confused with the Cham people and Chameria). The Arberesh in Italy continues to preserve their traditions and customs, while the Arvanitas, unfortunately, are assimilated.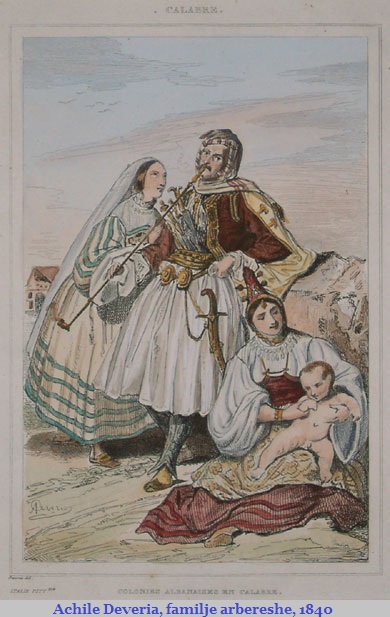 Arberesh Family, taken from Arbereshet e Italise 1413-2007, Anthology by Fotaq Andrea
Migration continued during the rule of the Ottoman Empire. Albanians migrated to Croatia, Syria, Bulgaria, Romania, Hungary, Ukraine, Turkey, Egypt, etc.
A strong wave of migration took place during the early 20 century with a large number of Albanians moving to the United States, Argentina, and Australia.
Fact
"The first recorded Albanian to settle in Australia was Naum Konxha who arrived in Brisbane in 1885 with his English wife and decided to stay permanently." The Australian Government
Following the end of World War Second, migration stopped until 2 July 1990. Yet there were many that escaped by crossing the land or maritime boundaries during the Communist regime.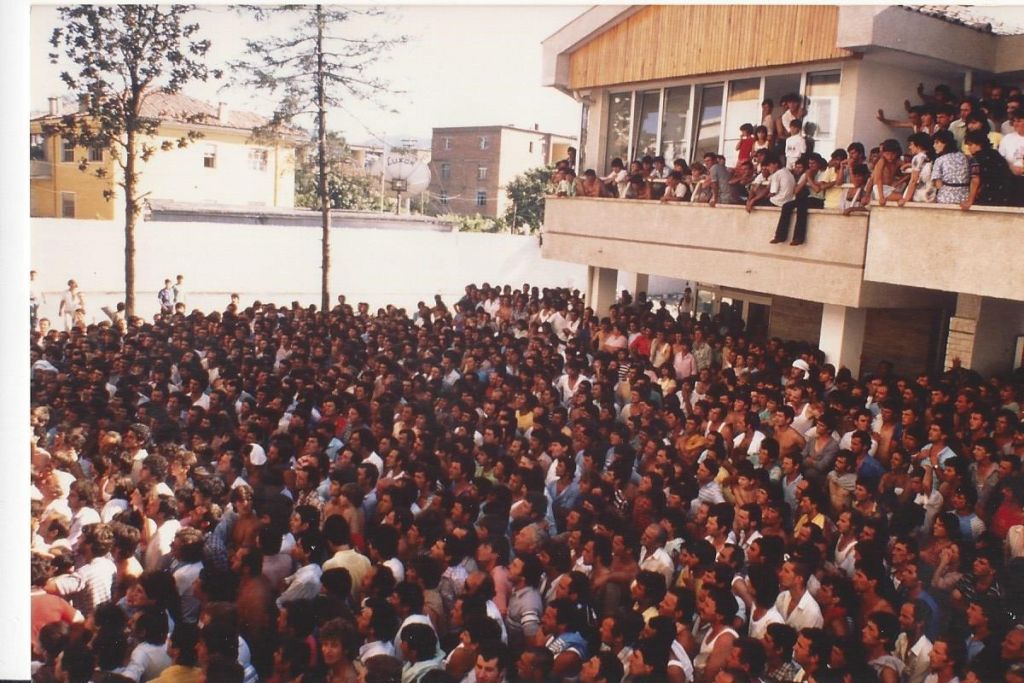 Thousands of Albanians enter the premises of the foreign embassies in Tirana on 2 July 1990. This was considered a historic day for long isolated Albania. Based on official documents 3,172 citizens entered the German Embassy
809 at the Italian Embassy
547 at the Embassy of France
29 at the Greek Embassy
73 at the Turkish Embassy
40 at the Hungarian Embassy
52 at the Polish Embassy
51 at the former embassy of Czechoslovakia
Six at the former Embassy of Yugoslavia
Six at the Embassy of Egypt
Five at the Embassy of Bulgaria
On 8 August 1991 Vlora cargo ship departed from the port of Durres with over 11,000 people on board to Bari in southern Italy. Photos by Luca Turi and Vittorio Arcieri depict the apocalyptic exodus.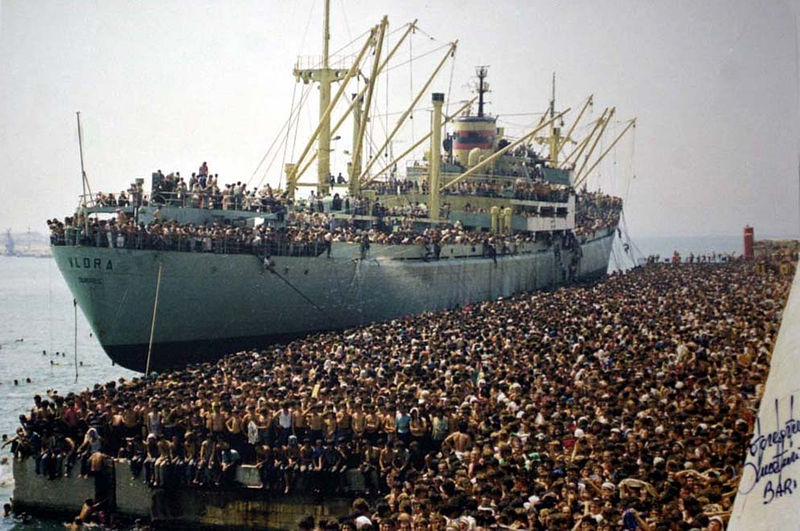 La Nave Dolce by Luca Turi ( The ship returned from Cuba to Durres with a sugar cargo)
Albanian refugees in Bari Port  and Vlora ship
Albanians still continue to leave the country, even though in a moderate rate following the free-visa regime in 2010.