MEDIA KIT
A brief information about Invest in Albania platform for the media, institutions and our partners. Readers can share and distribute this information without the permission of Invest in Albania's managing staff.
"We promote Albania as a tourism destination
and a proper country to do business"
---
 What is invest-in-albania.org?
Invest in Albania is an online platform that offers daily updated information regarding the economy of Albania, foreign investments, tourism, startups and lifestyle in English only. Our primary goal is to promote Albania as a high potential tourism destination and as a proper country to invest. Apart from the online promotion of Albania, this platform also offers supporting services to people who are interested to invest in Albania through our close and long term partnership with MB Consulting, a reliable business consulting company headquartered in Tirane city.
---
Who founded Invest in Albania?
The platform was founded on June 2014 by two entrepreneurs who are also the founders of Manoolia Digital Agency.  They are Christian Fenner (German) and Jetlir Izairi (German born Albanian).
---
Our projects
One of our current projects is TRAVEL MASSIVE ALBANIA, a monthly networking event that aims to network and connect individuals and companies that work and contribute in the tourism sector in Albania. Through this initiative, we aim to strengthen the cooperation between private tour operators in Albania and to find better ways to promote Albania as a tourism destination.
---
#WeSupport
We support public / private initiatives in the following fields:
Foreign investment
Tourism
Startups
Technology
Humanitarian / charity initiatives
Ecological initiatives
So far, we have supported and promoted the following initiatives:
Travel Massive Albania
Colours of Albania
AlbanianSkills Competition
Albanian Security Forum
Product Tank Tirana
Startups.al
---
Invest in Albania official Logo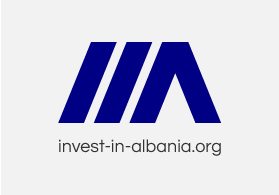 Headline:
Make Albania your destination!
---
Social Media official accounts
LinkedIn:
Company page: https://www.linkedin.com/company/invest-in-albania
Member group: https://www.linkedin.com/groups/8193145
Twitter: https://twitter.com/Invest_Albania
Facebook: https://www.facebook.com/invest.albania
Instagram: https://www.instagram.com/invest.in.albania/
Youtube: https://www.youtube.com/channel/UCHEM3frQ5WLAooyUhXmG-Ww
Hashtag: #investinalbania
---
How can I contact IIA staff?
This is the only official email account where you can write us:
[email protected]
Our phone numbers:
+355 66 2887942
+355 44 80 85 65
We will try to reply within one (1) working day.
---
 Physical office addresses:
Office in Albania (Tirane)
Albania, Tirana
Rr. Reshit Collaku (Tek Shallvaret)
Pallati Nr 36
Kati 12, 13 dhe 14
Office in Germany
Uhlandstr. 137
10717 Berlin
For more information, visit ABOUT US