TIRANA, May 17
Anita Hendrieka, is a renown blogger from New Zealand who has traveled across the world, her blogs have been featured in many international magazines such as Huffington Post and Canadian Traveler Magazine, visiting recently even the Balkans, including Albania. In her blog about Albania, she counts the reasons why she finds the Mediterranean country so fascinating, from its breathtaking beaches to the friendly people and many historical monuments. She loved the country so much, that now she resides in southern Albania, Saranda.  Moreover, we have included the original material written about Albania, and why according to her other tourists should put it in their agenda too.
9 Reasons Why You Should Visit Albania 
Albania is a place often misunderstood. Between Montenegro and Greece lies a hidden paradise that, more often than not, people miss or don't even know where it is on a map. I feel in love with Albania. Its landscapes are vast, the people are friendly and I felt safe at all times. Why visit Albania? There is so much to see and do in Albania.
1. The most beautiful beaches in Europe
Albania has some of the most beautiful beaches I have seen in Europe and even the world. The best part? Although the Albanian Riviera is probably the most touristic place in Albania the crowds are nothing compared to other parts of Europe.
When you arrive in Albania head straight for the Rivera and explore some of the hidden paradises that are waiting to be discovered. With crystal blue water, white sand beaches and cheap beer, you will be happy with your decision to come here instead of Corfu where you will pay triple the amount.
Beaches like Ksamil, Dhermi, and Borsh are great ones to visit.
In fact, all of the beaches between Ksamil and Vlora are incredibly beautiful (which is where the Albanian Riviera is located). There are usually bus links between the beach villages but don't expect to find a timetable online. You are better off to ask a local and go with the flow.
2. The people are extremely friendly
While traveling the world I have met some really lovely people but Albanians stood out to me. From 20 men yelling and running after the bus that I was just about to miss to the locals welcoming me and telling me they are happy I picked Albania to travel around, every single person I met was friendly. Even though a majority of people who I asked directions didn't speak a word of English they always lead me to someone who did or gave me recommendations on where to visit in Albania etc.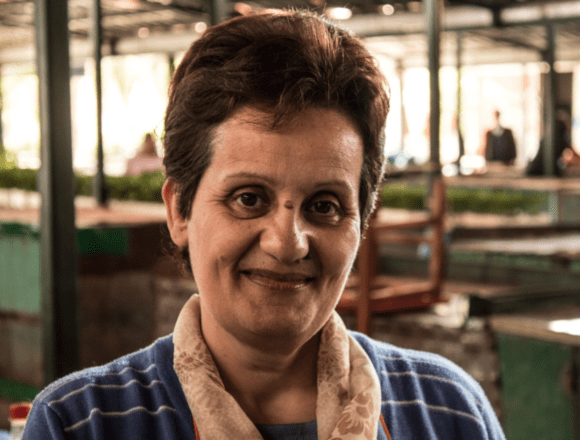 The Albanian people are really helpful and have great hospitality too. Trust is extremely important to Albanians so you can count on them if you ever need something. They are also very generous! Expect to be treated like a queen and given endless amounts of Rakia (equivalent to moonshine).
3. Albania has many beautiful castles and historic sites
There are UNESCO heritage sites, beautiful castles and ancient forts dotted all around the country. Butrint has Roman ruins dating back 2000 years ago along with Berat and Gjirokastra, which also have UNESCO sites that you should definitely visit.

4. The history is fascinating
Albania went through some tough shit, there's no other way to say it, and actually, they are still suffering a lot from their past. The country was under a tight communist rule for 47 years. During that time, Albanians were controlled with just about everything. It was the first all atheist country in the world in 1967 as all religion was banned in the communist era. If you want to learn more and gain a better understanding of history then don't forget to go to the National History Museum in Tirana.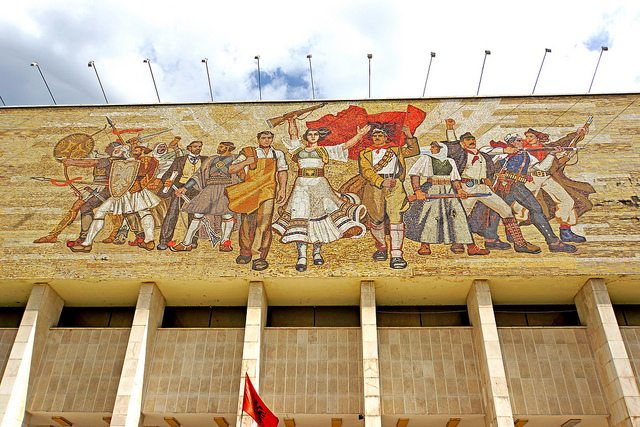 5. It's got character, lots of character
Out of all the places I traveled to in Europe I say Albania has the most character. I don't think I have laughed to myself more times than I did in Albania. Visiting the town of Shkoder I felt like I had traveled back in time. You will feel like this all over Albania. You really have to be prepared to go with the flow and not have much planned for your visit to Albania. If you are trying to research when a bus is, or how long it will take, I would stop now. Just ask the locals, it's the best way. Bus times change often but are usually reliable.
The country has a charming personality. To sum it up, one of my favorite saying while I was there was 'aye?' with a confused look on my face. It will sometimes feel as though you're traveling in the old days but that's one of the huge positives about Albania. Don't expect your trip to be boring!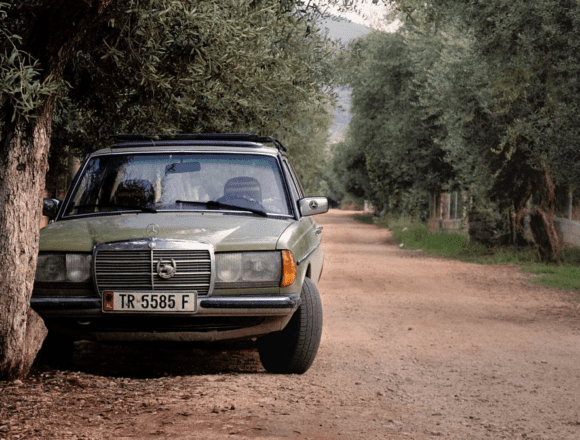 6. It's super affordable
This has got to be one of the top 3 countries when it comes to affordability. Expect to purchase a liter of wine for a couple of euros or a main meal for only a few. If you're on a budget this is the perfect place to come. If not, you will live like kings! A bed at a hostel can cost 5-10 euros, with breakfast. Also, another great thing is the portion sizes. Let's just say you get value for money. Albania is heaven for your pocket!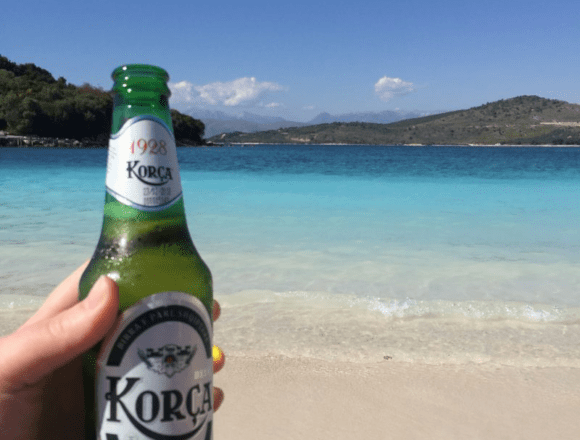 7. Natural beauty
From rolling mountains and beautiful beaches along with bright colorful waters, it's no wonder Albania is a paradise for nature lovers. Most of Albania is filled with mountainous territory giving it marvelous views and many natural wonders.
One of which is not to be missed is called the Blue Eye, or Syri i kaltër in Albanian. It's located in the South, not far from Sarandё. This natural spring is a phenomenon that still cannot be explained. It's extremely colorful but be warned, the water is super cold. In the north there are beautiful hikes, in the south, there are beautiful beaches – you really have everything in Albania!
8. It's a safe travel destination
There seems to be a misunderstanding of Albania and unfortunately, a majority of that comes from the movie 'Taken' and other Hollywood films. Let's get this straight, Albanian people are not off the movie 'Taken'. They are extremely humble and trustworthy people so please stop associating Albanians with sex traffickers from the movie. There are bad people everywhere in the world, no matter which country you go to.
I felt a lot safer in Albania than I did in other popular European cities. As a woman traveling alone I never felt uncomfortable. I went to an Albanian club and never once felt objectified or was groped as I have been in other European, American and New Zealand clubs. Hitchhiking in Albania is extremely common with tourists and sometimes the only way to get from A to be B if you want to get off the beaten path.
9. Albanians love foreigners!
They welcome you with open arms and open hearts, that's when you know it's a great travel destination. "Where are you from?", is a popular question, except when traveling around Albania. When stated "New Zealand" their faces lit up with happiness, joy and a little confusion at times. Yes, New Zealand is a long way.
Should I visit Albania? Absolutely! Albania really made an impression on me and I am so happy to be sharing 9 reasons why you should come and visit Albania too. I could name about 100 more! I loved it so much that I plan to visit Albania multiple times this year to see more of the country as I still have so much more to see and experience in Albania (Update* I live in Albania now, that's how much I loved it!).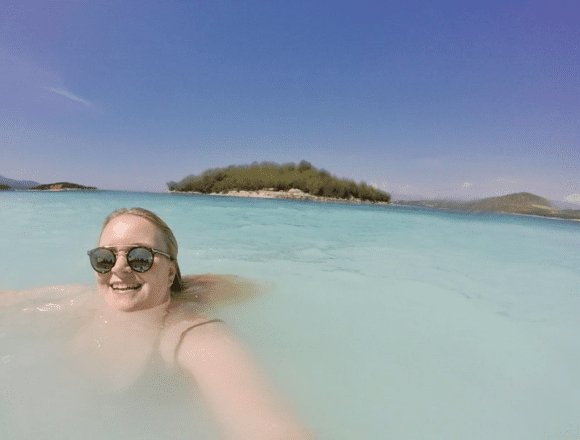 Source and Photo Credit/ Anita Hendrieka
Video Courtesy/A Daily Odyssey